Rectory Gas Supplies

Stockist
Contact details
Please contact us if you are a business customer and would like to switch to Rectory Gas Supplies, so we can arrange a visit.
Address:
Rectory Gas Supplies.
Sparrow Hall,
Scrayingham, York,
North Yorkshire, YO41 1JE.
Email:
info@rectorygassupplies.co.uk
Telephone:
01759 371 305 (orders can be placed on our voicemail system should no one be able to answer the phone).
24/7 emergency only number: 01759 361810
Contact us
You can use this form to raise a query about your account, or to simply enquire about how we can help you.
Where we deliver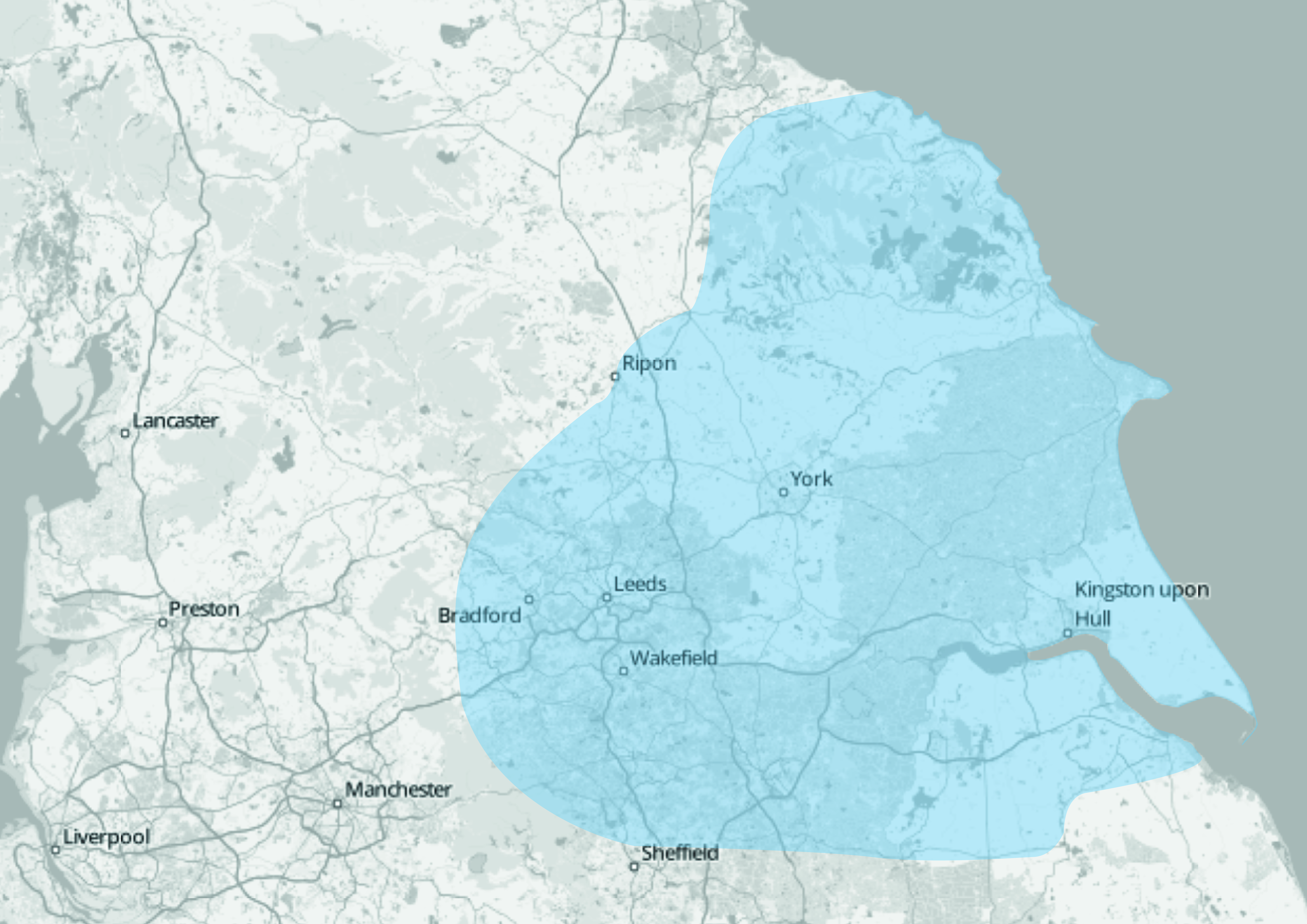 If you live outside the area that we currently cover, please don't hesitate to contact us. We are able to provide bulk orders further afield and we can let you know when we begin supplying in your area.
Our stockists
All of our stockists supply a full range of our gas cylinders.
R Yates & Sons
Railway Street,
Malton,
York,
YO17 7NR
Steam & Moorland Garden Centre
Malton Road,
Pickering,
YO18 7JW
Fisher Autos
Market Weighton Road,
Barlby,
Selby,
YO8 5LE
Hayton Service Station
01759 302198
Main Street,
Hayton,
YO42 1RJ