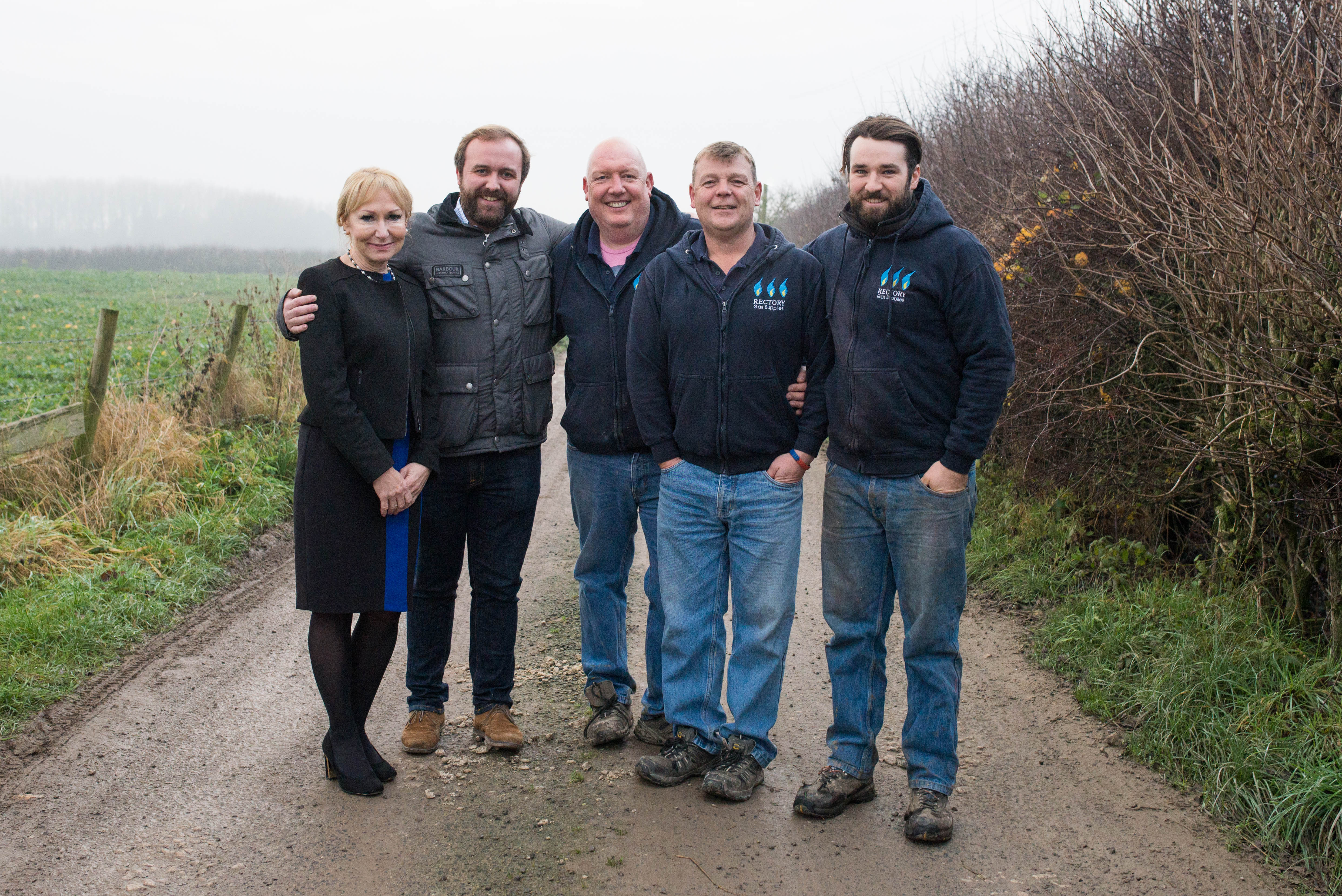 We Care About Our Customers
Every customer is different and has its own specific LPG gas needs and we strive to ensure each customer gets the service it needs from us. We're always happy to advise on how you can get the most out of your LPG supply, whether that's switching from cylinders to bulk or installing a more efficient boiler.
We have always prided ourselves on providing our customers with an exceptional service by going the extra mile. All the team at Rectory Gas Supplies are very friendly and always happy to help, we think being this way has helped us retain many of our customers for almost 30 years.
Meet the Team
Stuart joined Rectory Gas early in 2017. He is now responsible for delivering to a large amount of our cylinder customers. When not at work Stuart enjoys spending a lot of time with his family, occasionally working on cars and tries to improve his golfing skills.
Liam has worked for Rectory Gas Supplies in a variety of roles since 2010 and has held the position of Managing Director since 2014. He understands every aspect of the business and has a passion for delivering a face-to-face approachable service. Liam enjoys travelling and is a keen cyclist in the summer months.
Alan carries out the majority of our tanker deliveries and is an extremely hard-working member of our team. He can often be found helping out other colleagues after hours, and when not at work, Alan enjoys supporting Chelsea Football Club.
David has worked for Rectory Gas Supplies since 2000 and is a partner in the business. He takes the lead managing day-to-day operations and has a strong rapport with our customers. David is also a keen follower of Wigan Rugby League.
Barbara is Rectory Gas Supplies' secretary. While also assisting our Managing Director, Liam behind the scenes, her main responsibility is providing a friendly and informative service as the first point of contact for our customers. Barbara loves spending time with her family and gardening in the summer season.
Loyal Customer Testimonials